Clubs and Attractions
Official Auctioneer of the Long Beach Expo: Heritage Auctions (HA.com)
Heritage Auctions, the official auctioneer of the Long Beach Expo, is the world's largest collectibles auction firm. Heritage hosts a multimillion dollar Signature Auction at every Long Beach show.
---
The U.S. Mint (Booth 570)
The U.S. Mint's attendance at our show presents a rare West Coast opportunity for Long Beach visitors to buy freshly minted products firsthand!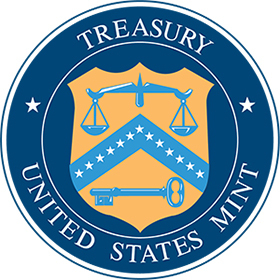 ---
"Meet the Expert" Sessions (Booth 846)
Meet the Expert sessions are an opportunity to get your collectibles appraised, and speak to experts known nation-wide. Please note the different times for each session, and kindly keep items to a maximum of 5 to ensure our experts have time for everyone.
Booth #846
Steve Feltner
PCGS Director of Numismatic Education & Grading Team Lead
Thursday, June 22
Friday, June 23
10:30 a.m. - 12:30 p.m. | Booth #846
Philip Thomas
PCGS Banknote Specialist & Research Manager
Saturday, June 24
10:30 a.m. - 12:30 p.m. | Booth #846
Dan Wulkan
Sports Collectibles Expert, Owner of Memory Lane Inc.
Thursday, June 22
Friday, June 23
Saturday, June 24
1:00 - 1:30 p.m. | Booth #846
---
Daily Giveaways! (Enter to Win at the Registration Booth)
Each day of the show we'll award a PCGS certified coin, and autographed sports jersey, trading card, or memorabilia! Collect your raffle ticket at the registration booth. Winning numbers are called at 2:00 p.m. daily, so listen to hear if you are the lucky winner!
The drawing will take place at 2 p.m. on Thursday, Friday, and Saturday.
Note: You MUST be present to win.
---
Kids Treasure Hunt
Arrrr, Matey! There's treasure ashore! Make your way through the bourse floor answering trivia questions about the U.S. Mint, coins, banknotes, and stamps! Answering each question correctly will get you one step closer to treasure at the end. Begin at the Information Booth to pick up your map or find it in the show program.
Saturday, June 24
10:00 a.m. - 2:00 p.m.
Learn more about the Youth Activities.
---
The Youth & Family Coin Experience Zone (Booth 458)
Each show The Long Beach Expo features a hands-on, educational outreach booth that has been a part of the Long Beach Expo since the mid 1980's. It offers youth and families a number of learning fun activities and free giveaways to start you off on your collecting journey.
Currently our special feature is a display/Exhibit on both the Tuskegee Airmen and WOMEN, the latter featuring WWII woman pilot Millie Bailey.
America The Beautiful Quarter Trivia, where youth can win (earn) FREE quarters up to nearly 40 for simply answering questions about each. Parents can participate in the fun learning experience along with the youngsters too.
The second feature is a World Currency Country Match where youth can earn a starter collection of foreign currency for matching notes with the correct country. Youth can earn up to 30 different pieces of foreign currency.
The Walt Ostromecki Youth Activities Corner booth also provides a multitude of free educational literature to encourage young collectors, families, scouts and adults which will aid them to learn and grow in the hobby as well as local coin club meeting information and FREE coin appraisal service.
All numismatic materials are donated and have been for many years by Walt Ostromecki-Immediate ANA Past President, the ANA Education Department and the Numismatic Association of Southern California (NASC). Coin and cash donations are always welcome from the public!
---
Long Beach Stamp Club Kids Korner (Booth 453)
The Long Beach Stamp Club is the oldest continually active stamp club in Southern California. We celebrated our 95th birthday in November 2021.
The Long Beach Stamp Collectors Club was organized in 1926 by a group of avid stamp collectors. In 1928, the club became a chapter member of the American Philatelic Society and today remains a member in good standing. The Long Beach Stamp Collectors Club was incorporated in 1953, and has been known as the Long Beach Stamp Club, Inc. since 1973.
In 1985, the Long Beach Stamp Club established a program for encouraging kids to become interested in stamp collecting as a hobby. At this time our program is committed to having stamps for young collectors to collect and enjoy. Among other activities, the Long Beach Stamp Club Kids Korner helps kids increase their knowledge of the hobby, and will we raffle off a starter collection that a young collector can use to build a beautiful collection.
Over the years, this program has grown so big that we now give away prizes consisting of stamp albums with stamps from around the world. We have a "stamp drawer" and KIDS from 6-17 years old can look through it and pick stamps for free. Everyone who stops by our booth and registers for the Grand Prize Drawing leaves with a stamp book with two countries and a profile of each country.
For more information, contact Lloyd Baumann at [email protected].
---
The Long Beach Coin Club (Booth 457)
The Long Beach Coin Club (LBCC) began in 1950 and has been fully active ever since. The LBCC is a non-profit educational and numismatic membership organization open to all ages. We promote and encourage the study and appreciation of numismatics and related subjects as a hobby for all collectors.
Our goal is to provide an organized outlet for disseminating information by word of mouth, speakers, open forums and written publications. We are numismatic mentors, where we help new collectors through the maze of numismatics so fewer mistakes are made in their quest to collect or discover areas of interest.
The club meets on the first Monday of every month, and the agenda typically includes an attendance drawing, member Show and Tell forum, current updates on local and far-reaching numismatic events, open club business matters, an educational presentation (with speaker), club auction and a club raffle. Meetings are held at 7 p.m. sharp at the Millikan High School Cafeteria, 2800 Snowden Ave. in Long Beach. Our mailing address is: Long Beach Coin Club, P.O. Box 8101, Long Beach, CA 90808.
The Long Beach Coin Club is a dues-paying member of the American Numismatic Association (ANA), California State Numismatic Association (CSNA) and Numismatic Association of Southern California (NASC).
The LBCC has a booth at the Long Beach Expo, where we help show visitors by giving them detailed information on all forms of numismatics and directing visitors on the large bourse floor. We can direct an Expo visitor to a numismatic organization (coin club) in their area within California.
Last, the LBCC sponsors and judges an educational display forum at the Expo. LBCC members and members of other coin clubs within California can participate, and the winners will be well-rewarded monetarily for their efforts. These displays attract many Expo visitors and give them ideas for their own collecting futures.
We thank the Expo promoters for their long-time support and backing of our coin club.
- Howard Feltham, President of the LBCC
---
PCGS Onsite Coin Grading Services (Booth 401)
Whether you bring coins from home or are considering purchasing ungraded coins at the show, Professional Coin Grading Service (PCGS) will be on hand to accept coins for grading right at the Expo. To make sure your coins realize their true worth in the marketplace, insist on having them graded by PCGS.
PSA Onsite Submission Center (Booth 1059)
PSA Submission Lounge (Booth 662)
Interested in having your prized collectibles certified by the world's leading authentication and grading service? Professional Sports Authenticator (PSA) representatives will be on-hand to accept submissions, from trading cards to autographs, at the Long Beach Expo.
The Long Beach Expo: The West Coast's Largest Collectibles Show