By Mark Harvey
The origin story of many collectors starts out in a pretty similar manner: they are introduced to their lifelong hobby by a relative or family friend. I know that's how I got started collecting baseball cards – the same pursuit my dad followed as a kid. Though, I eventually branched out into a number of different sports and pop culture related pieces soon after.
I'm pretty sure my wrestling and Dinosaurs cards are still sitting in the same metal box they've been in since the early 1990s, right alongside names like Nolan Ryan, Michael Jordan, and Deion Sanders. To this day, I still see families pretty regularly coming into my local comic book shop in Long Beach seeking out Pokèmon and Magic cards while I'm there on my weekly visits (yes, another collecting habit I picked up) on New Comic Book Day. I may even run into the same people scouring the Funko POP! and action-figure sections in the Target department store located in the same shopping center. But, where can someone take a potential numismatist to encourage their interest in coins or banknotes?
Coin shops are a great option, but the history many of us find so fascinating about classic coinage, usually as adults, may not have the same effect. How about a convention like the Long Beach Expo collectibles show in Southern California? With hundreds of vendors, there are a multitude of coin and banknote options and beyond that can appeal to younger collectors and serve as a great introduction to the hobby.
Cards and figures depicting favorite sports stars and entertainment figures are easy to relate to at any age, right? But what you may not know is there are a bunch of different coins that depict or symbolize those same characters.
A veritable multiverse of coins can be found on the bourse floor at Long Beach Expo. Courtesy of PCGS TrueView. 

Click images to enlarge.
For years, Pacific Island nations like Fiji, Tuvalu, and Niue have been producing coins celebrating icons of pop culture. There are even some coins that were struck a little closer to home and released by the Royal Canadian Mint. The Captain America, Superman, Bart Simpson, and Black Panther coins pictured above are just a few that I've encountered while at the Long Beach Expo and date from 2018 to 2022.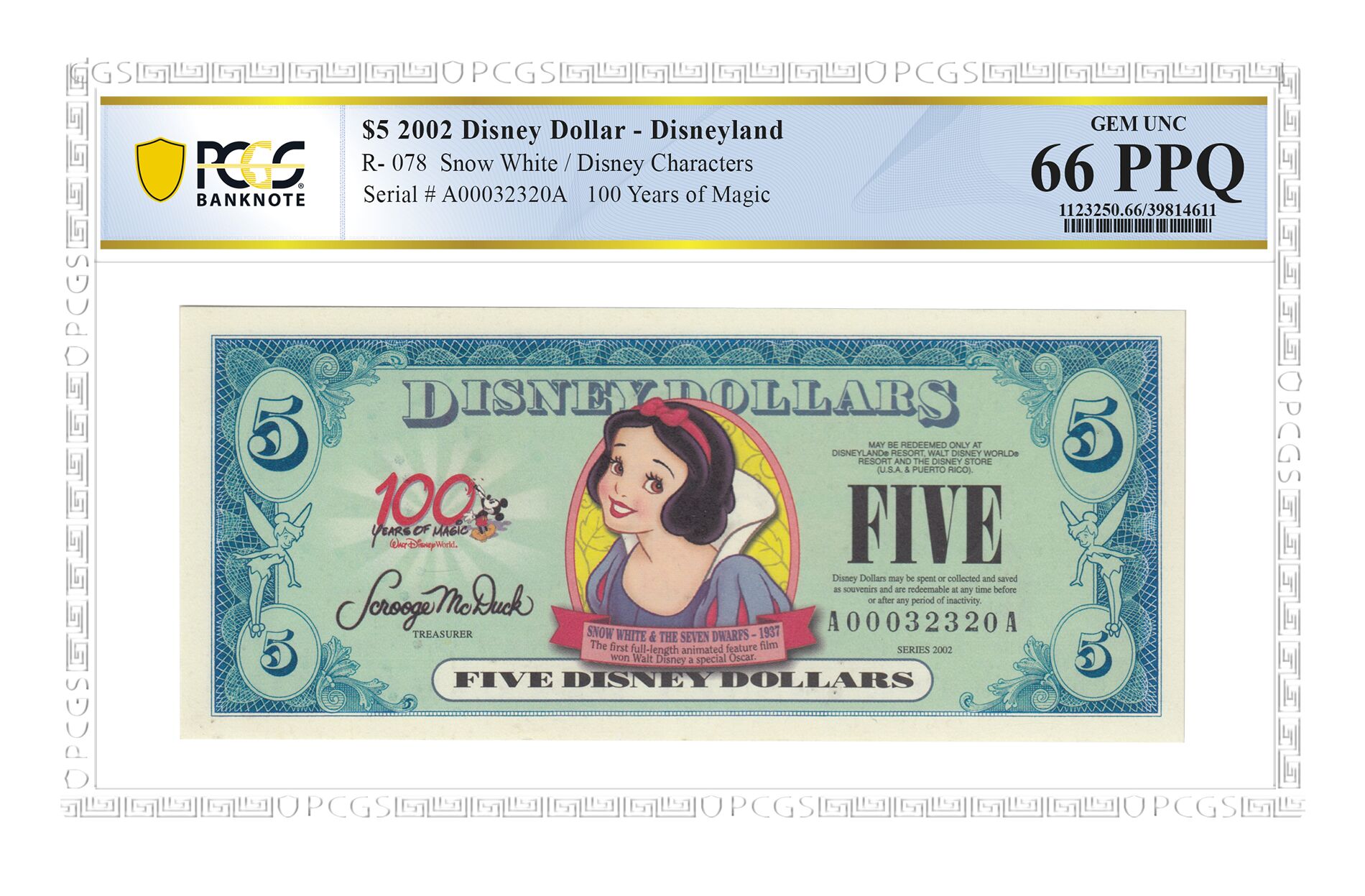 Issued from 1987 through 2016, Disney Dollars have become highly collectible. Courtesy of PCGS. 
Click image to enlarge.
It can be tough to find family-friendly activities in and around Long Beach, especially those that don't cost "Disneyland money." As a former annual passholder, I know firsthand just how much money that can set you back per year. Well, for $10 or less per person the whole family can attend the Long Beach Expo, which offers activities specifically for kids. Some of these include The Walt Ostromecki Youth Activities Corner, Long Beach Stamp Club Kids Korner, and Saturday's Kids' Treasure Hunt. You may even find a vendor or two with some Disney Dollars featuring colorful versions of different characters for an aspiring notaphilist to enjoy.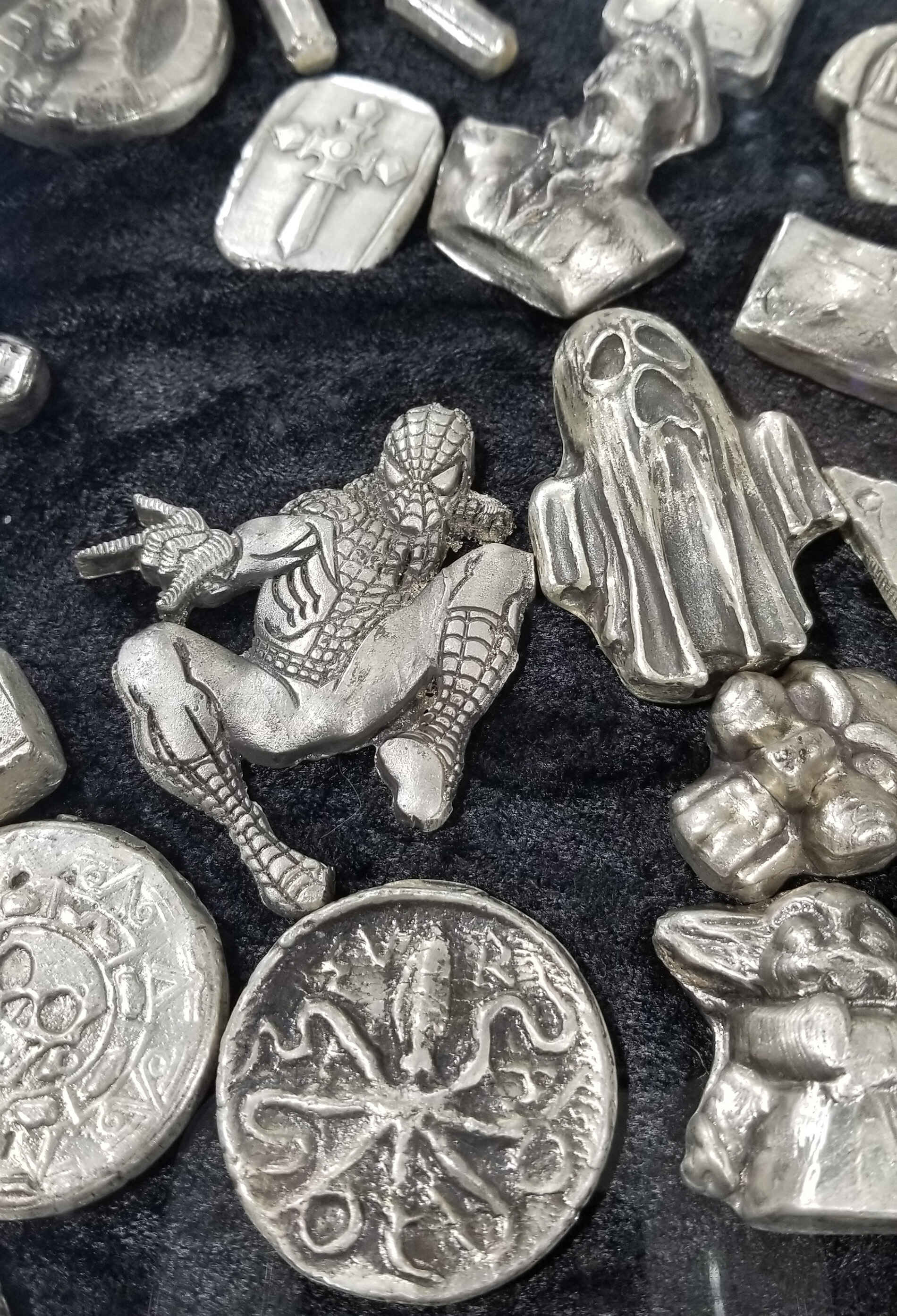 Characters can even be found formed out of precious metals like silver. Courtesy of Long Beach Expo. 
Click image to enlarge.
Let's say you're looking for something a little more three dimensional and still fun for collectors of all ages. Poured silver pieces like those pictured above could be an interesting vehicle for getting into the exciting world of bullion.
There's always much more to see around the Long Beach Expo collectibles show in Southern California. But these are just a few of the staple options you are likely to encounter at any given time during this triannual coin, banknote, cars, and sports memorabilia show that's been a Long Beach tradition since 1964!